Intro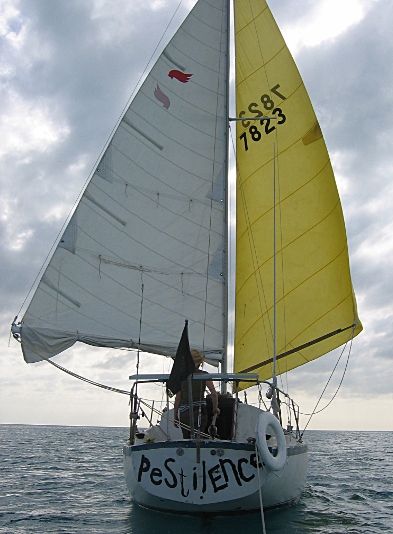 One winter, three friends and I resolved to meet in south Florida, find a derelict sailboat, fix it up, and sail off into the Caribbean. Hold Fast is a "video zine" about our trip: both the story of being broke while repairing a completely wrecked boat in Ft. Lauderdale, as well as the story of what we learned about sailing as we inched across the ocean towards Haiti.
Our friend artnoose made a funny YouTube trailer for it.
The intention of Hold Fast was to help de-mystify sailing, by showing other people that voyages could be made with little to no money, so that we might see more of our friends and fellow-travelers out on the water some day. So if you like Hold Fast, hopefully that means we'll run into you on the beach in Tahiti.
Download
The entire Hold Fast video zine can be streamed online here for free, or downloaded via BitTorrent here for free.